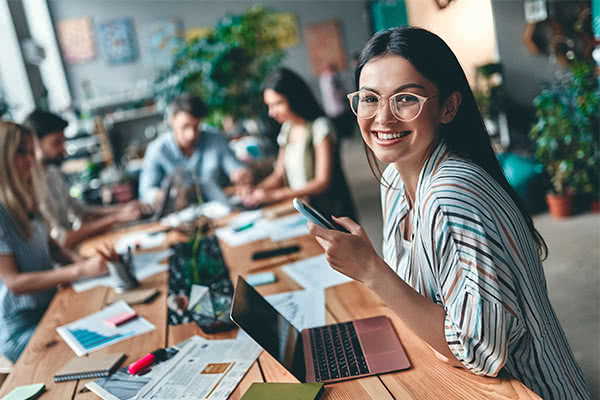 5 Ways to Use the Gig Economy to Achieve Financial Independence
Over 60 million Americans comprise the gig economy. This number is projected to rise dramatically over the course of the next seven years. By 2027, researchers predict that the majority of workers in the United States will be 1099 employees. This trend is caused by several factors. But the most important thing you need to know about the gig economy is it can be used to achieve financial independence. Keep reading to learn five actionable tips on how to achieve this.
1. Specialize in Something
The most surefire way to gain financial independence through the gig economy is to specialize in something. Make a list of things that are in demand in your city. This may be wedding photography, drone videography, catering or bookkeeping services, just to name a few. Then, make a list of things you are already good at or would enjoy learning how to do. Once you hammer down something that appears on both lists, market yourself and turn your gig into a business. 
2. Think Like A Business Owner
The only way to achieve financial independence in the gig economy is to think of yourself as a business owner. If you view yourself as a freelancer or starving artist, there's a good chance your name won't get out and you'll take low-paying gigs that are not worth your time. Call your state's department of labor and ask what is required to get a business license. Obtain an EIN and learn everything you can about taxes, insurance and everything else that goes into owning a business. Then, market, market, market.
3. Work for Referrals
Getting your name out there can be difficult if you're starting from scratch. Start networking with your closest circle of friends and family. If your friend has fallen on hard financial times and you're trying to start a pressure washing business, see if your friend is willing to have his home pressure washed for free in exchange for referring your service to a dozen of his friends. Once you have several happy clients, you may find that people are calling you for more work than you can handle.
4. Get A Website
Business cards are a great way to make your name known. But many people look for more than a business name and phone number. People want to see a website with reviews from real people just like them. You can start small by buying your own domain and having only a few pages on your site, such as an About page, a Services and Pricing page and a Contact Me page. If you have a little money to invest in your business, look into a professional web developer to optimize your website. The more professional it is, the more likely you will be to get clients.
5. Remember Your Bottom Line
If you only want to use the gig economy to supplement the income you earn from investments or a more traditional job, do not get too caught up in the process. It may feel great to see your savings account grow as you work a second job five nights a week. But if you put in so many hours you can't perform your primary job properly, you are putting yourself at unnecessary risk for being let go. Whether you want to build a business or supplement income, make sure every decision you make is helping you reach your goal.
You Have Options
The gig economy is a great way to supplement income on your own schedule. It is also a great way to build a business that you can sell when you are ready to retire. Regardless of what you want out of the gig economy, make sure you specialize in something in demand that you can perform better than your competitors, get a website, get as many referrals as you can, think like a business owner rather than a freelancer and remember your bottom line.