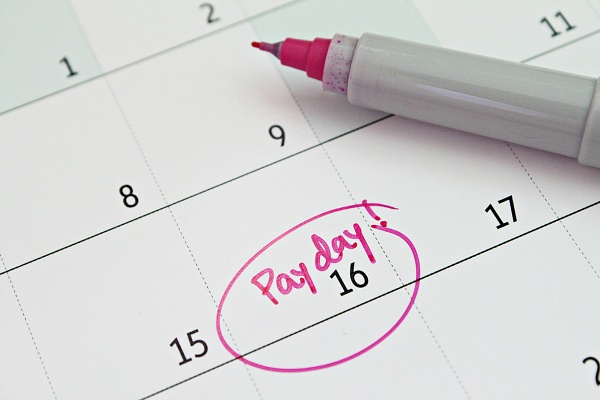 6 Practical Strategies for Stretching Your Money Until Payday
You might look forward to payday, but do you feel less excited after paying your important bills for the month? If so, you're not alone. Many families would like to make their money last until payday, but they're not sure about how to do it successfully.Start by adding part of your check to your emergency fund every pay period. When you do this, you're ensuring that you have adequate funds available when unexpected expenses arise. This means that you won't need to take money out of your checking account to fund those expenses. Here are additional ways to stretch your money until the next payday.
Eat Leftovers You Had Before Payday
When payday comes, you might be tempted to head to the grocery store and load up on groceries.  However, if you already have leftovers or freezer meals that are good enough to eat, you can enjoy those meals until most of your food runs out. By doing this, you cut down on food waste and you save money. In addition, your money can stretch until payday.
Log Out All of Your Favorite Online Stores
If you're someone who is addicted to online shopping, remove the temptation to overspend at your favorite online stores. Log out of all of them and put your passwords in another binder or folder that you rarely use. This keeps you from mindlessly shopping online. If you have to buy certain things, go to stores in your neighborhood.
Cancel Unnecessary Subscriptions
You can have more money in your pocket if you cancel subscriptions you don't use. You can read magazine articles online so you cancel those magazine subscriptions. If you watch more YouTube than cable, get rid of the cable. This also includes the many apps you subscribe to each month. Look for free apps that are just as good as the paid ones.
Pay Bills Ahead of Time
If you have enough money to pay next month's bills this month, then pay those bills ahead of time.  This allows you to save more of your next few checks and use the money for building your emergency fund, investing, or treating yourself to a few affordable clothes. It also reduces stress about upcoming bills.
Get Some Side Hustles
This can also help you stretch your regular paychecks every two weeks.  Some good side hustles include:
Driving for Lyft or Uber
Graphic design
Reselling clothes online
Virtual assistant
Taking surveys
Repurpose Your Wardrobe
Instead of buying more outfits, you can find creative ways to wear what you already have.  If you have a lot of tunics but no dress pants, wear your tunics with jeans and heels when going on date nights.  Cut a few pairs of your old jeans to create shorts.  Refresh your sneakers by spray painting them a new color.
These tips can help you stretch your checks further, and you reduce your chances of running out of money.  The money you save can then be used to build wealth for your family.