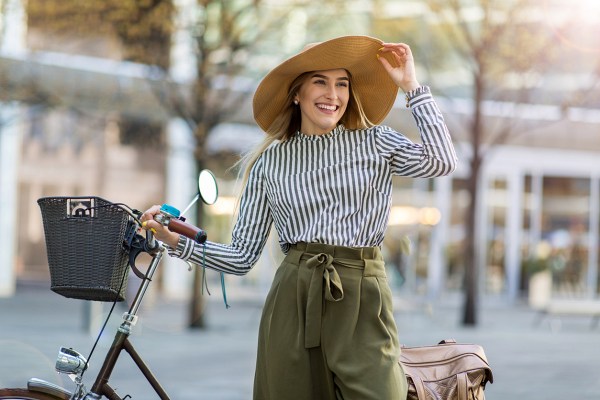 7 Healthy Habits That Can Save You Money
Living a healthy life doesn't have to mean expensive produce and gym memberships. The 'trends' will always lead you to spend more money and use more free time but that's not actually how a healthy lifestyle needs to function. If you want to feel healthier and get stronger without breaking the bank, you absolutely can. In fact. there are many ways to start saving money by embracing new healthy lifestyle choices.
1. Refillable Water Bottle
Start carrying a refillable water bottle (or coffee tumbler full of water) around. Wash daily to avoid the 'water bottle smell' and keep two or three bottles so one is always clean. Then challenge yourself to drink water all day instead of building up a craving for sugary drinks.
This will help you achieve three neat cost-savings. First, if you normally drink water, now you're saving on plastic bottles. Second, you'll reduce your need for pricey sodas and coffees. Third, you'll crave fewer snacks because you'll be better hydrated and therefore desire less salt and sugar.
2. Eat a Complete Breakfast
Don't forget breakfast. This may seem like an add-on instead of a subtraction for some of you but trust us on this. Breakfast fuels your body with the calories you need to get started — AND it sets up your appetite for the day. Eat something with whole-grains, lean protein, and fruit at the beginning of the day, and you'll feel energized to both eat and spend less all day long.
3. Preparing Fresh, Simple Meals
Start practicing simple, healthy home recipes. Simple stir-fry, fresh tacos, and all manner of salads, soups, and sandwiches can become delicious new staples in your life. Cooking at home saves you money on restaurants. Cooking with fresh ingredients is both healthier and (done right) much more cost-effective than pre-packed food. And once you're practiced, you can pack healthy snacks and bag-lunches for health-fueled savings at every meal.
4. Exercise At Home
You don't need a gym membership to stay fit, though you might benefit from a small home-gym investment. A few free-weights, resistance bands, and yoga mats are all you need to start your home exercise routine. In fact, you can start with bodyweight workouts at home right now. This removes the hurdle of 'getting to the gym' to get your pulse up and removes the cost of gym membership for daily physical health.
5. Walk or Bike to Nearby Locations
If you live in a city or suburb, consider self-powered transportation for nearby errands. If you're headed to the nearest shop for a small trip, take your bicycle or just enjoy a sunny walk to and from the location. You don't have to commute to work on a bicycle to start using your car less and your leg-muscles more.
6. Switch Down the AC or Heater
Speaking of physical fitness, turn down the power on your AC or heat. If your house or office gets chilly in the winter, keep your body heat up with small deskercises and hot tea. If your home gets too hot in the summer, set up fans in the windows and drink ice water. Challenge your body to be comfortable in a wider range of temperatures and save money on electricity.
7. Spend More Time in Your Garden
Finally, embrace time in the garden. If you like wielding a trowel and watering can, breathe in that oxygen-rich air and get a little daily exercise by tending your greenery.