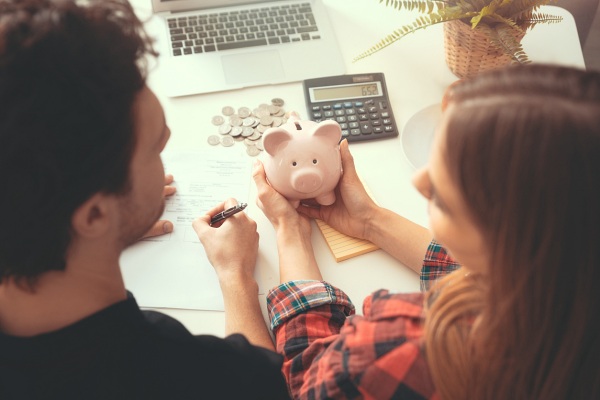 7 Smart Financial Tips for One-Income Families
Managing a one-income family can be a unique challenge. Whether you are living comfortably or struggling to make ends meet, the one thing consistent between all one-income families is that financial wellness depends entirely on you. You may live alone, with a partner who can't work, or—as many one-income families—you may be a single parent supporting or more young children.
No matter your circumstances, there are always strategies you can implement to create greater financial stability. With the right approach, you can lower your anxiety about being the sole breadwinner by creating nest eggs and family safety nets to back you up. Let's dive into smart financial ways to bolster your solo income.
1. Keep Building Your Savings
First and most important: Never stop saving. Even if you only save $20 from each paycheck, that trickle into your savings account can become a safety net when you need one most. From emergency medical costs to last-minute field trip fees, a little savings can go a long way when you're the sole breadwinner and surprise expenses arise.
2. Sign Up for Life Insurance
If you have dependents, make sure they are taken care of. A modest life insurance plan can provide a sum for your children, disabled partner, or elderly parents in the tragic event of a freak accident. Life insurance turns a trickle of money each month into a safety net should the worst happen.
3 Compare Insurance Plans to Keep Costs Low
Never become complacent about insurance. Many insurance providers like to quietly change plans and raise prices to "boil the frog". Many people change providers yearly - or threaten to change providers to keep a competitive rate on their plan. Don't be afraid to use online tools to compare prices, shop around, and change insurance providers if you can find more coverage for a lower cost.
4 Find Discount Shopping Options
Shop smart, find used stuff at a discount. There are dozens of online sites to explore and every town has a few thrift shops and second-hand stores. Source furniture from Craigslist. Join a local mom-collective so your kids always have school clothes in the right sizes - or fresh school uniforms if needed. Or just swing by the Goodwill.
If you're shopping (COVID-safely) online, use price comparison and coupon code extensions to cut your shopping costs.
5 Encourage Teenagers to Earn Their Spending Money
Teenagers need more cash than small children to be happy. They want to drink sodas and go places with friends and you, as a parent, want to encourage that. Even if you don't have the funds.
Encourage your teens to get enterprising and support their efforts to babysit, mow lawns, rock school fundraisers, and eventually get their own jobs. If you are supportive, this can be a great learning experience as well as a source of teen spending money.
6 Cut Out Non-Essentials
Cut anything non-essential if money is tight. Pick one video streaming service, then cut the rest along with cable TV which is basically replaced anyway. Quit going out to eat. Put off toy purchases until they can be paid for with savings or saved-up allowances. Don't go anywhere for fun—but we're not telling you to stop having fun.
7 Get Creative with Entertainment
Challenge yourself and the family to get creative with things to enjoy. Have a family board game night instead of buying a new video game - even invent your own boardgames with new cardboard game pieces, cards, and a hand-colored board. Discover delicious simple meals at home. Go for a nature walk with the dog instead of going to the movies. Build a blanket fort instead of buying new toys. You can have a good time as a family without spending more on fun.
Being a one-income breadwinner can be tough, but it doesn't have to be hard. Find ways to cut costs then challenge yourself and the family to enjoy life without those extra expenses. You'll be surprised at the valuable memories made while socking away for future savings.