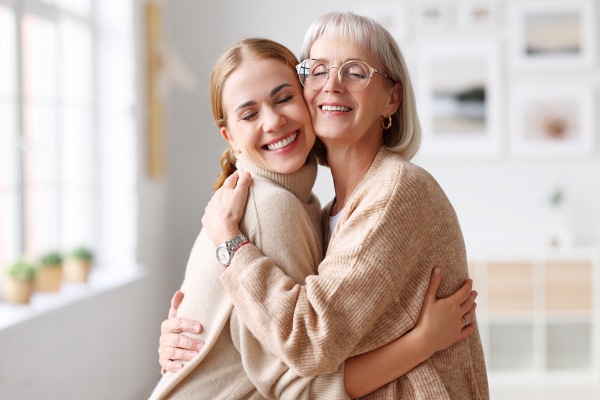 7 Ways to Creatively and Affordably Celebrate Mother's Day
Mother's Day is Sunday, May 9th, and we have 7 creative ways for your family to celebrate that will fit any budget. First let's take a look at the history of this special holiday, so we can realize how meaningful this day really is.
In 1868, Ann Jarvis set about to foster friendship and community among the mothers involved during and after the end of the Civil War. She knew it was important to unite mothers on both sides of the war and established "Mother's Friendship Day". Her daughter, Anna Reeves Jarvis, continued her family's legacy in observing the importance of a mother's role. In 1908 the first Mother's Day was celebrated.
This holiday was about creating an intimate day to celebrate mothers. In 1914, Woodrow Wilson, signed Mother's Day into law which we now celebrate on the second Sunday in May. Many companies offer special products to celebrate Mother's Day, but in the spirit of its humble creation, let's take a look at 7 family activities that can make it a day to remember.
Plant flowers as a family It's easy to go out and buy a big hanging basket of flowers for Mother's Day. Now imagine the fun and repeated rewards of creating your own flowers for your mom. Think about your mom or wife and her favorite type of flower. Would a rosebush be something that she would enjoy all summer? Perhaps she loves BIG flowers and would love a walkway of 10 foot sunflowers which could be shared with the birds in your backyard. Maybe a small garden of flowers that she could cut and make into a bouquet each week would make her smile right into fall. A simple gift of seeds, some dirt and a special place in the yard or a pretty new pot to fill will create a Mother's Day that will last for many weeks to come.
Invent a Scavenger Hunt - Gather everyone to create a scavenger hunt that the whole family can enjoy. It could be in your home, your yard, or even a road trip to find the items on your list. Think about the things that Mom loves but doesn't treat herself to that often. You can create a hunt that has clues to reach the end prize. Or it could be a collection of things that you will showcase in a scrapbook or a memory box. 
Create 'Love You Coupons' to be used throughout the year - With some paper, pens, and scissors you can create a coupon booklet that mom can use for the rest of the year. These coupons could be actions such as "This coupon is good for a hug when you need one." Or time coupons like "This coupon is good for 1 hour of alone time." Or the best kind can be taking chores off her list "This coupon is good for doing dishes for the whole day." Create coupons and then sign them so she knows who she can redeem them from.
Prepare a complete Meal - Give mom the day off from cooking and make a meal that she will love. Breakfast in bed, a picnic lunch or a dinner at home complete with serving her meal. Planning the menu and working as a family to make it a success will be a great surprise for Mom.
Give her an activity day that she would love - What is your mom's favorite activity? Biking, walking along a beach, exploring a museum, painting, bird-watching, or anything else that makes her forget what time it is because she is having so much fun. Create a day that is centered around that activity and get the whole family involved. Remember to enlist someone to take pictures of the day.
Photo Books - Go through pictures you have taken over the past year and create a photo book to show Mom just how much she means to you. You will have a memory book of great photos that might not have made it off your phones, and you can create a story to show her what things you really appreciate about her.
Pampering Day at home - Create a spa day that she can enjoy right at home. Start the day by giving her a new robe and show her a list of the spa activities that she can enjoy over the day. A bubble bath that lasts as long as she wants with no interruptions. Soaking her feet in a warm tub of water. Perhaps a special nail polish that you can use to give her family manicure. Maybe she would like a temporary tattoo that could mark her special day. Does she have a favorite shampoo or conditioner that she rarely buys for herself because she buys something that the whole family can use?
As you can see, there are a lot of ideas that you can specialize to make May 9th a Mother's Day she won't forget. Brainstorm as a family and see what ideas you would like to surprise her with. Everyone can contribute and show her how much she means to all of you. Don't forget to plan for calls or cards for other members of the family that you would like to celebrate as well.