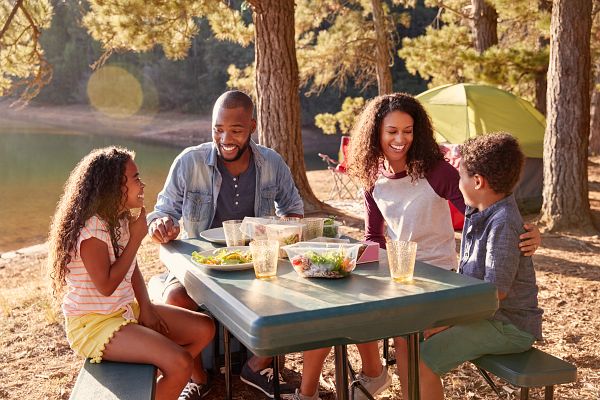 8 Free Labor Day Weekend Ideas for You and Your Family This Year
Labor Day weekend has different meanings for all of us. Some of us feel a sense of nostalgia, saddened by signs of summer ending, whereas others may welcome the cool transition to fall. While we are amidst a global pandemic, celebrating might be a little different this year but one thing that remains constant are the closest ones to us, our family. Take time to embrace your loved ones a little closer this year and try these 8 free and safe Labor Day activities for you and your family.
1. Family BBQ.
You can never go wrong with this American classic. Eating food and celebrating with your loved ones is always a recipe for a good time and creating new memories. Public parks make social distancing ideal for bigger groups or you can keep your gathering small and intimate in the privacy of your own backyard.
2. Drive-In Movies.
This blast from the past is making a huge comeback in some local spots. Drive-ins are another classic pastime that the entire family can enjoy. If your area doesn't have a drive-in, don't hesitate to bring the movie to you! Invest in a decent projector, a tent with blankets and pillows, and you have a cozy movie night at home!
3. Nature Activities.
No matter where you live, you can find a place to enjoy nature and unique scenery. The beach is always a relaxing and fun option for a good time. If you live by mountains, consider a morning hike or chill at a camping ground for a night.  The possibilities are truly endless.
4. Take it Back to Basics.
If hanging out with Mother Nature doesn't sound too appealing to you, then bring the experience to you. Use your backyard to pitch a tent, build a fire pit, and cook some s'mores. You can enjoy the best of both worlds with the experience of camping but still have the comfort of your own kitchen not too far away
5. Home Improvement Projects.
If you're one of those people who have put your DIY project on the back burner this quarantine, this is your time to shine! Whether it's painting a room in the house or starting a new gardening project, it will feel like a big accomplishment for the end of summer. And anything involving a potential mess will definitely make the kids want to get involved.
6. Game Night.
Turn off Netflix and Hulu and take your entertainment back to basics. Those classic 90s board games never get old and you'll probably introduce something new and interesting to your kids. A little friendly competition is always a good thing!
7. Self-Care Day.
Let's be honest, this year has taken a toll on most of us in some form or another. After a full day of activities, commit to a day of relaxation. Get the family onboard with fun facial masks, manicures, and pedicures. Indulge in healthy snacks or read a book to give your mind a rest.
8. Local Activities.
Since non-essential traveling is discouraged, this is a perfect time to see what local activities are happening around you. Every city has something unique and different to offer that you may have missed every year due to being on vacation. Get back in touch with your roots and really embrace the intimacy of the holiday this year.
Although the celebration may be a little different this year, use these free and safe Labor Day activities to create memorable experiences with those closest to you. Keep the financial stress off your wallet!