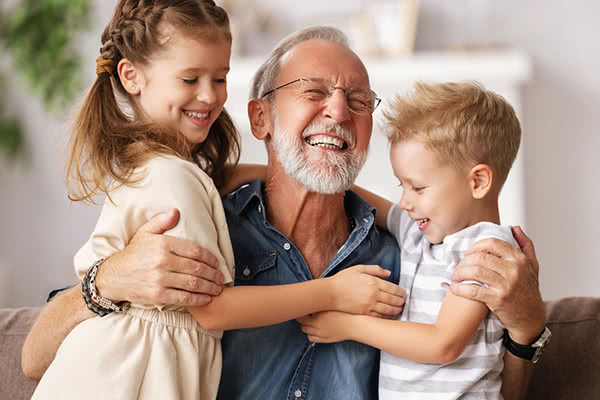 8 Fun Things to Do on Grandparents' Day
Grandparents' Day History
According to National Today, Grandparents Day is a day set aside to appreciate and recognize grandparents' significance to our lives. As they pass on vital ideas, attitudes, and goals to subsequent generations, grandparents represent a society's and a family's ties to its history. Every year in the month of September, on the first Saturday after Labor Day, their knowledge and love are honored.
Jacob Reingold and Marian McQuade started National Grandparents Day. Reingold was motivated to focus on the role of grandparents in our culture during the White House Conference on Aging in 1961, and he staged the inaugural Grandparents Day at his retirement home later that year. It was the New York borough of Bronx that officiated Grandparents' Day as a holiday in 1961. Nine years later, in 1970, the government was petitioned to proclaim a holiday revolving around grandparents. West Virginia was the first state to openly acknowledge Grandparents' Day as an official holiday in 1973. Five years later, in 1978, President Jimmy Carter would sign a bill to further designate National Grandparents Day.
Now that you are aware of the history of the holiday, find out how you can celebrate it by reading the list below:
1. Adopt-a-Grandparent
According to The Atlanta Journal Constitution, around 60% of patients in nursing homes do not have visitors. Volunteer programs in nursing homes frequently pair volunteers with residents. Adopt-a-grandparent by volunteering at a local nursing home.
2. Take your grandparents to a nice dinner or a Broadway Show
Going out to eat or watching the theater is a timeless way to celebrate many events, and Grandparents' Day is no exception.
3. Give a meaningful gift to your Grandparents
Physical gifts are a great way to show how much you appreciate your grandparents in your lives. Thoughtful gifts can include:
Embroidered or knitted clothes/accessories
Scrapbooks
Records containing their favorite songs
Handmade cards
4. Listen to your grandparents talk about their young lives
Their valuable experiences may be timeless and very helpful today. It can be especially useful to hear them recount the lessons they have learned and how their experiences compared to your experiences.
5. Visit the movies
Especially those related to the concepts of the fountain of youth and time travel with your grandparents. Some examples of movies to watch can include:
The Time Traveler's Wife
Age of Adaline
The Curious Case of Benjamin Button
17 Again
Tuck Everlasting
Cocoon
6. Start a card game
Who doesn't enjoy a nice card game? UNO, Old Maid, and Go Fish are all wonderful card games for all ages. Cards are also one of the more classical gaming genres.
7. Solve puzzles, riddles, and crosswords
Puzzles are fantastic because they engage the intellect and require both parties to work together. People of all ages and backgrounds can almost always bond over a good game, and grandparents are no exception.
8. Interview your grandparents
Interviewing your grandparents about any topic of interest can allow your grandparents to recount and relish their old memories and allow you to possibly learn something new.