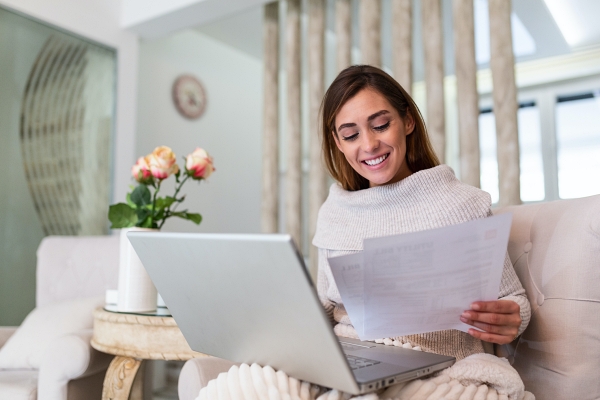 How Does Coronavirus Affect My Student Loan?
Coronavirus has taken the world by storm and brought it to a screeching halt. With almost the whole country under stay-at-home orders, it is making it difficult for many Americans to work and bring in a steady income. In fact, a record 3.3 millions Americans have filed for unemployment due to difficulties caused by Coronavirus. This loss of employment and income can make it difficult to make your monthly payments, especially for student loans. Here are 6 pieces of information that you need to know about the new CARES Act and your student loans.
1. Only federal student loans qualify
Not all student loans qualify for assistance from the CARES Act. But how do you know if your student loan qualifies for assistance? Only loans that are owned by the government, or federal student loans, qualify for assistance during the Coronavirus pandemic. However, there are still relief options for private student loans. Contact your loan provider to discuss your financial obligations.
2. All eligible student loans will have 0% Interest from March 13, 2020 to September 30, 2020
All eligible student loans will automatically be dropped to 0% interest for 6 months. Borrowers can also request that payments be deferred, or receive a forbearance. Although you don't need to do anything to for the 0% interest, you do need to contact your loan servicer to qualify for a forbearance.
3. Refunds are available for all student loan repayments made between March 13, 2020 and March 27, 2020
After the CARES act was passed, all student loan repayments on federally-owned loans made between March 13 and September 30, 2020 became voluntary. But, what if you already made a payment after March 13? Any payments made after March 13 can be refunded. Simply contact your loan servicer for a student loan payment refund.
4. Payments may still be made
Although payments are not longer mandatory, student loan payments may still be made. In fact, wherever possible, it may be a good idea. Borrowers can continue to pay their student loans to help pay them down faster. Because interest will be at 0%, all payments will go directly to their premium. Even though your payments won't change, because you won't be paying for interest between March and September, you will be saving more money.
5. Debt collections for all defaulted student loans have been stopped
Along with 0% interest and a six-month forbearance, President Trump has also stopped all student loan debt collection on previously defaulted loans. So, not only will your loan not be sent to collections if you stop paying during the 6 months, but collections will also be stopped on any accounts that have already defaulted.
6. The CARES Act does not include a student loan forgiveness plan
Finally, although the CARES Act includes relief to many Americans with student loan debt, it does not include a forgiveness plan. However, Senate Democrats have proposed a student loan forgiveness plan. In fact, former Vice President Joe Biden is running on a platform which promises to forgive $10,000 in student debt.
The Coronavirus pandemic has been difficult for everyone, regardless if you have student loans or not. But, if you do have student loans, make sure you know these 6 crucial facts to help you receive the best relief during this difficult financial time.