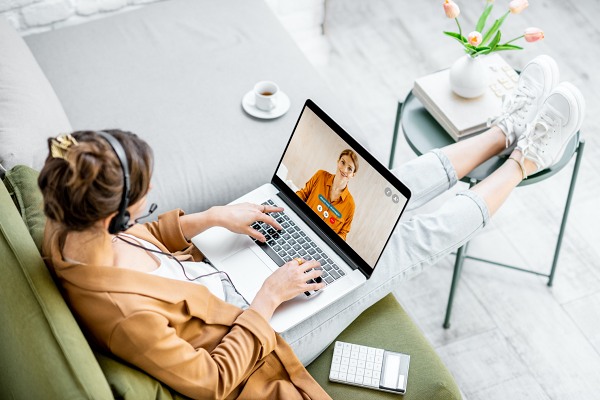 How to Build Your Dream Home Office on a Budget
If you're working remotely like much of the world is, you're probably getting tired of working from the couch or your old cluttered desk. Not being able to go to the office doesn't have to make you miserable, and you can create a space in your own home that helps you focus and brings you peace. If you can't afford new office furniture, don't give up on your home office dreams. A home renovation project doesn't have to cost thousands of dollars, you can even design a beautiful and functional home office for under $100 in a week if you're willing to do some thrifting and crafting.
The Plan
Building an office that suits your needs should begin with a solid plan, if you go in blind, you'll wind up frustrated and you'll never finish the project. Set some realistic goals for yourself at the beginning of the project, make a specific budget for everything you want to add to your office, search Pinterest for what type of home office suits your work needs, make a list of what you have and what you need, and ensure you take measurements of everything. Your plan will keep you on track and make your project infinitely easier.
The Essentials
A great home office has a few key things and sticking to the essentials can help you keep your budget in line with your needs. You can find great condition secondhand furniture on Facebook marketplace, Craigslist, or LetGo if you want to shop online, sometimes even for free. If you don't have luck scouring the internet for your office furniture check your local thrift stores like Goodwill, people often donate their barely used furniture when they renovate, or you can even run into a big box store to see if they have anything that suits your budget.  Of course, you'll need a desk and office chair, but don't forget a great office has plenty of shelving and storage for supplies. You can find great shelves like this one at Home Depot at most thrift stores or online if you look hard enough. The more organized you set yourself up to be, the better your office will serve you. If you can't find a desk for the right price, make your own with some commonly thrifted items like shelves or even a door.
The Extras
If you spent the bulk of your budget on the essentials, fear not, you can get most of your office extras at the dollar store. Grab some picture frames, a small chalkboard to hang, and you can grab a quality secondhand lamp from any thrift store. There are plenty of amazing DIY office projects you can do to make your office extras chic and personal while not breaking the bank. Using mason jars as storage is a popular choice, you can make your own memo board with some garden mesh and clothespins, or upcycle your own hanging shelves by repurposing stuff you'd throw away.
Building your dream office from scratch doesn't have to be an expensive hassle, you just have to get creative. Designing your own workspace can make keeping yourself organized and on track much simpler, plus the process is a fun project.