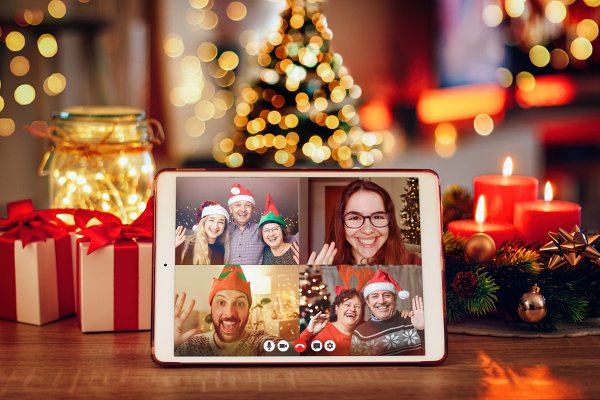 Six Non-Traditional and Fun Ways to Celebrate Christmas
Everything about this year seems to be non-traditional; birthdays, holidays, even office outings are being celebrated in an entirely different way than they used to. Instead of losing our Christmas spirit, it's important to take on a new, positive perspective. These six non-traditional approaches to celebrating the holidays will not only save you money but introduce new ways of having fun.
Give Back
A lot of families and local business owners are struggling this year. Sponsor a family in need by taking on their Christmas wish list or buying their holiday dinner. Check out your local church or non-profits to match you with individuals who could use your help. You could also simplify your gift giving and select one local business to purchase all your gifts from. If you want to cut back on costs, you could donate your time to a non-profit by helping them put together toiletry bags, donating your own clothes, or serving meals.
Make Your Own Gifts
Crafting is a great way to bring the family together and keep your bank accounts happy. These festive tea towels are perfect for mom who loves to bake. If you find you have a bit more time on your hands, this knit blanket is surely to impress the receiver. Get the entire family involved by writing down your favorite recipes and crafting up this adorable recipe box for grandma.
Game Night
Rather gathering around the living room and waiting for each other to open all the gifts, leaving you with quite the mess to clean up-- try skipping gifts altogether and make it a family game night. Exploding Kittens is a card game that both kids and parents can play with excitement as they try to avoid the "exploding kitten" card. Another card game, Apples to Apples, will bring laughs as you and your family think on your feet and compare hilarious objects. Make game night extra frugal by creating your own charades game.
Get Cultured
Dive into your family history and celebrate the way your ancestors once did. Take it a step further by having your actual DNA tested and give yourselves a quick history lesson on their old and current traditions and customs. Prepare national dishes and decorate your home accordingly. This is a great way to learn about other parts of the world and gain a new sense of appreciation of different cultures.
Go Bowling
That's right, head to the bowling alley and have a fun night full of strikes (or gutter balls). Bowling is a lost past-time that isn't only fun but something that can bring the entire family together. You don't have to be good to enjoy bowling, in fact, sometimes this calls for even more laughter.
Have a Potluck
Skip the heat and long hours behind the stove. Instead, have your guests bring their own homemade dish. If you're keeping your celebration small, it might be a fun idea to have the kids give their hand in cooking. Swap roles for the day and let them see just how much effort it takes to plan a holiday celebration.
We encourage you to have fun and enjoy the little things in life this holiday. Saving money is just the cherry on top.