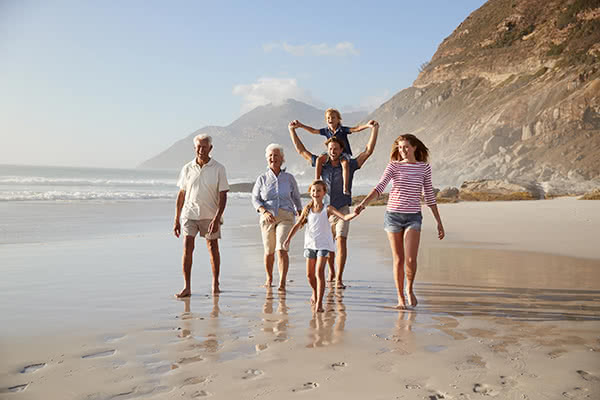 5 Money Saving Tips to Help You Save for Your Dream Vacation
All of us have had those daydreams about our ideal vacation. Whether it's cruising over the ocean, walking the historical district of Europe's cities, or just backpacking across the countryside, however, vacations aren't cheap. Fortunately, slow and steady wins the race when it comes to footing the bill for your ideal getaway.
If you've been having trouble setting aside money for your vacation, you might want to consider some of the following tips.
Tip #1: Shuffling Your Expenses
Our budgets are all pretty tight these days, but sometimes we keep paying for certain bills and subscriptions more out of habit than out of an actual necessity. According to BankRate, one of the easiest ways to find money for your vacation is to ask if you could cancel or downgrade something, and save the difference. Do you have a streaming service you barely use, a cable package that's far too expensive, or just a gym membership you keep telling yourself you're going to use any day now? That money could be diverted into a savings account, and you could use that to pay for your vacation!
Tip #2: Choose A Dedicated Savings Activity
Nothing helps pay for a vacation like a side hustle, as Making Sense of Cents points out. Whether it's something as simple as auctioning off some of that stuff you don't use anymore on eBay, doing some car maintenance on the side for a work acquaintance, or even beachcombing and digging for treasure; whatever you do, dedicate those earnings to saving for your vacation. While it might just be a couple bucks a week, that adds up a lot more quickly than you think it would. Make sure you put it in a separate savings account, as this will help you see the progress you're making.
Tip #3: Know What You Need
Have you ever tried to make a general new year's resolution, like "lose weight" or "get in shape"? If you did, chances are you noticed how difficult it was to meet a vague and ill-defined goal. That's why you should take some advice from Dave Ramsey and make sure you know exactly what your vacation is going to cost, and how much extra you want to have on top of that minimum as padding. Once you have specifics worked out, it will become a great deal easier to figure out how long it will take you to get there, and what sort of regular progress you need to be making.
Tip #4: Download a Money Saving App
Technology can make your life a lot easier, and if you want to save for a vacation then The Penny Hoarder suggests you get yourself a money saving app for your phone. Apps like Digit and Qapital allow you to set budgets, and save money automatically in ways that you might not think to do on your own. This can be a great boon for those of us who have trouble making those little transfers.
Tip #5: Leverage Your Credit Card
Paying for a vacation on credit is not a great idea, but if you can make your credit card's rewards program work for you then you can actually use it to help you afford a vacation that much sooner. From frequent flier miles, to cheaper stays at hotels, to simple cash back, a credit card with strong fringe benefits can go a long way toward getting you where you want to be.
You Can Do It (If You Plan for It)
Saving for a vacation might seem like an impossible task, but you can do it if you're careful. It's remarkable how far a little forethought, and some extra sweat, can take you. Because when you're standing at the terminal, or stretched out on the beach, it's going to be worth every bit of effort you put in.