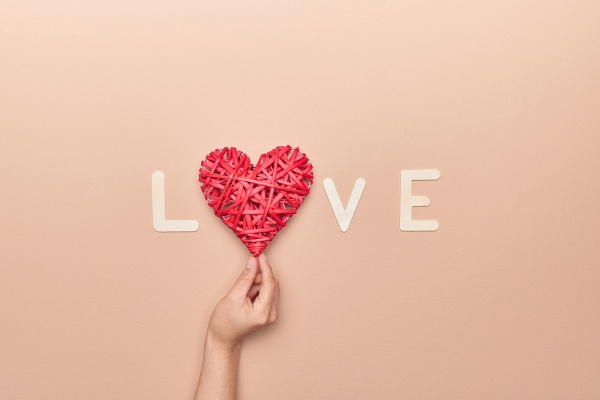 10 Fun Valentine's Day Craft Ideas
Handmade gifts are the perfect sentiment to show just how much thought you put into caring for your loved ones. Crafting your Valentine's gift is a fun and a cost-efficient way to celebrate your friends, significant others, or anyone who deserves a special something.
Paint a Planter
Succulents are a cheap and easy to care for plant perfect for gifting. Pick up a clay planter, seeds or succulents (all can be found at Home Depot), and some colorful paints. These tiny pots are perfect if you have multiple people to buy for.
Tiny Treat Bags
These adorable muslin bags are perfect for treating the family or schoolmates. Fill with goodies, chocolates, or even a little handwritten letter. Find printer-friendly adhesive you can use to create colorful graphics and iron onto the bags. Or, simply use puffy paint to decorate.
Cupcakes with Toppers
It's nearly impossible to go wrong with chocolate cupcakes which are always a hit on Valentine's Day. After you bake this delicious recipe, all you need is toothpicks, tape, scissors, and to print off these free letter board cupcake toppers. A fun twist to a classic recipe.
Candle Holders
You may want to keep these for yourself and put on display every Valentine's Day-- or just make extras for you and your friends. Mason jars, spray paint, adhesive, glitter, votive candles, and stickers are what you'll need for these sparkly candle holders. Not a candle person? Replace with real or faux flowers and use it as a vase.
String Art Heart
Want to go all out and create an actual piece of modern art? Try this easy, yet impressive art heart wall art that will make your partner's eyes light up. A fancy and inexpensive gift that can be used all year round.
Friendship Bracelets
Who said Valentine's Day has to be celebrated with a significant other? This is the perfect Galantine's Day craft to make for your friends or together as you enjoy a glass of wine. Click here for DIY instructions on some fun bangles or here for this super creative way to incorporate them into a card.
Custom Box of Sweets
Put your own spin on the traditional box of chocolates and create your own. Fill with your honey's favorite candy and decorate with glitter and heart confetti. Find an antique tin box or head to Hobby Lobby for this festive heart box perfect for holding sweets.
A Bird Feeder
A fun activity to do at home with the kids, this bird feeder will keep them busy and the birds happy. This will bring excitement throughout the day as they watch for their new backyard visitors.
Heart Shaped Crayons
Every child has accumulated crayons that whither down, becoming too short for them to use-- instead of throwing them away, melt them! Create these heart shaped crayons this Valentine's Day as party favors for their classmates.
Coffee Sleeve
Have you ever wanted to try knitting? This is the perfect opportunity to make this unique Valentines gift. This sweet little coffee sleeve is perfect for teachers and easy to make.
Why not save your money and skip the lavish gifts? Plus, making your own gifts serves as a reminder to appreciate the little things in life. Versara Lending strives to make sure you can do just that.