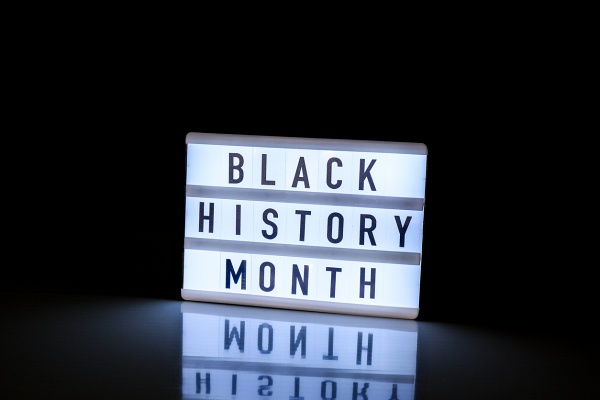 5 Notable African-Americans Who Helped Change the World
Recently there has been a lot of racial tension in this country, yet we also have the first female, black, and Indian Vice President in the history of the United States: Kamala Harris. It's important to celebrate the incredible diversity we have in this country, particularly during black history month.
James Baldwin
James Baldwin was an American novelist, playwright, and activist. He lived from 1924-1987 and was famously quoted for stating, "It is certain, in any case, that ignorance, allied with power, is the most ferocious enemy justice can have." One of his novels, If Beale Street Could Talk, was adapted into an Academy Award-winning dramatic film in 2018.
Kobe Bryant
Kobe Bryant was an incredible basketball player and humanitarian. He was born in 1978 and drafted at the ripe age of seventeen. He won no less than five titles as one of the marquee players on the Lakers team. He also founded the Kobe and Vanessa Bryant Foundation to reduce homelessness in Los Angeles. He died in a helicopter crash in late January 2020, which was an enormous loss for his family and for America.
Octavius V. Catto
Octavius V. Catto was one of the most influential civil rights activists during the 19th century. He lived from 1839-1871, and he played a major role in the ratification of the 15th amendment. He was also a key proponent of equal rights for all when it came to voting.
Catto was prominent in influencing the public to disaggregate Philadelphia's public trolleys. He died when he was only 32. He was shot on the first election day during which black people were allowed to vote.
Langston Hughes
Langston Hughes lived from 1902 to 1967. He was an American playwright, columnist, novelist, and social activist. He moved to New York City when he was quite young and was an early innovator in the art of jazz poetry. His first collection of poems was published in the 1920s. He also wrote a detailed weekly column for The Chicago Defender, which highlighted the civil rights movement.
Hughes' ashes are buried beneath a floor medallion in the Center for Research in Black Culture in Harlem. The auditorium was named for him, honoring the power he had on the masses when he was alive. 
Maya Angelou
Maya Angelou was an incredible poet, memoirist, and civil rights activist who lived from 1928 to 2014. She was most famous for her autobiography titled I Know Why the Caged Bird Sing. This is one of seven phenomenal autobiographies she wrote. She also penned three powerful books of essays and several beautiful poetry collections. Her many works of art are considered a celebration and defense of black culture.
These are only five of countless numbers of individuals who fought for civil rights, stood up against injustice, and demonstrated a great deal of resilience throughout our sordid history. We must honor them by treating every individual in this great nation as an equal when it comes to social justice, hiring decisions, and everyday interactions.