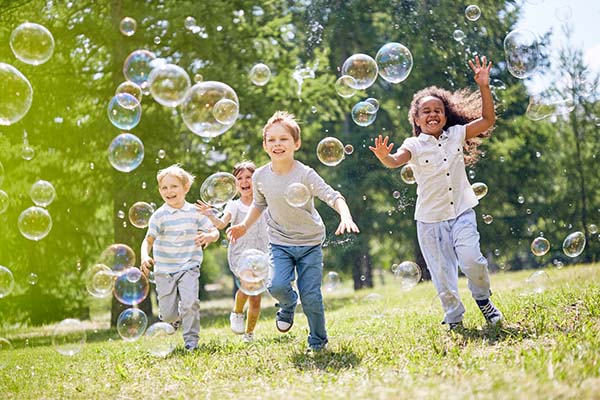 5 Cool Labor Day Activities for Kids
So Labor Day is almost here and the kids will be home from school. You don't want them to be glued to their screens, but you don't have a lot of ideas for creative activities for them to do. Maybe the kids are tired of board games or they don't want to do any more arts and crafts. Ask the kids what they would like to do for Labor Day and then suggest a few ideas of your own. Do activities that are unique, fun, and that would work for kids of all ages. Here are a few fun Labor Day activities for kids.
Family Face Painting
One idea would be to have a family face painting activity in the backyard. Purchase some face paint and then everyone can paint each other's faces. Hold a contest to see which family member was the most creative painter, and the top two winners will receive a small cash prize. You might go with certain themes during the activity. These include cartoon characters, superheroes, famous politicians, or favorite wild animals.
Have A Pool Party
Since it will still be hot for Labor Day, why not invite friends over for a pool party? Your kids and their friends will have a blast doing all kinds of tricks in the pool and showing off their swimming skills. Before everyone gets into the pool, remind the kids about proper pool safety guidelines and how to treat each other in the pool. Serve snacks such as popsicles, ice cream bars, potato chips, hot dogs, and mini cheeseburgers.
Skate Through Your Neighborhood
Grab your roller skates and spend a few hours on a skating trip through your neighborhood. Visit sections of your neighborhood that you don't normally go to. You might find a new restaurant or store that you can hang out at in the future. Remind the kids to skate close to you and your spouse and not go too far away from the neighborhood you're visiting.
Host A Chocolate Buffet
For the family who loves to eat chocolate, you can have a chocolate buffet in the dining room. Include chocolate candies, chocolate cookies, frozen coffee drinks with a hint of chocolate, and other types of chocolate desserts. It is best to have the buffet after dinner. While eating your chocolate foods, watch some fun videos of home cooks preparing chocolate recipes.
Gardening Project
If your garden needs a little extra work, then everyone can work on a gardening project together. The little ones can clean up all of the branches and any small debris that is in the yard. The older kids can take out the bigger trash bags and assist with planting some of the flowers and vegetables. Buy some decorative garden items and maybe some paint for the patio.
These ideas are fun and budget-friendly for the family. You don't have to do the same activities every Labor Day. Sometimes it's good to switch things up and try something new. The most important thing is that you're enjoying your family.