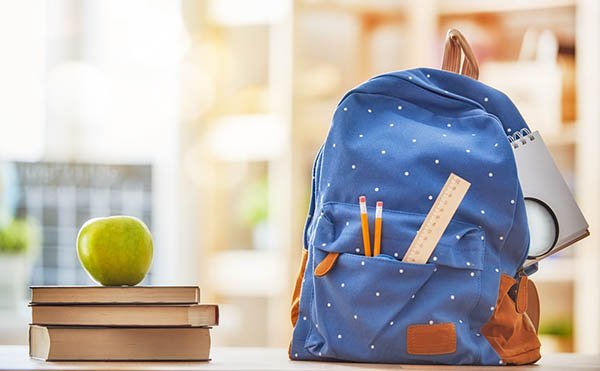 How You Can Spend Less on School Supplies
The school year is almost here, and this means that it's time for back-to-school shopping. You don't have to spend a ton of money in order to shop for the best school supplies. Thanks to the Internet and different offline strategies, you can have affordability without sacrificing the quality. The first thing you should do is create a shopping list for every child so that you'll be organized. Focus mainly on the necessary items that need to be purchased before the first day of school. All of the secondary items can be bought throughout the school year. Here are other ways to spend less on school supplies.
Buy Clothing On Clearance
Clearance sales are great for buying new kids' clothing for the upcoming school year. If it's summer, purchase discount summer outfits because your child can wear them during the next school year since it is still hot during the months of August and September. It's also good to have a clothing list on hand so that you won't get too many clothes that you might not need.
Shop During Your State's Tax-Free Weekend
Another way to save money on back-to-school shopping is to buy school supplies during your state's tax-free weekend. Research which school supplies will be tax-free and then stock up on those. This can help you save hundreds of dollars on your child's school supplies.
Compare Prices
It also helps to compare prices at different retailers when you're shopping for school supplies. While major discount stores such as Target and Walmart often have decent back-to-school sales, you may find items for even cheaper prices at drugstores, dollar stores, and independent school supply stores. Check out price comparison apps such as ShopSavvy, ScanLife, and Consumr to find the best deals.
Use Manufacturers' Coupons
Another idea would be to use manufacturers' coupons. You'll generally find these coupons in the Sunday newspaper but you'll also find them online. When you combine manufacturers' coupons with the retailers' weekly sales, you can save lots of money on school supplies. Make sure that you check the manufacturers' coupons to ensure that they are not expired.
Don't Forget About Facebook Marketplace
Facebook Marketplace is an excellent place to locate used books and a variety of unused school supplies. If you're buying from sellers on this platform, be sure to check their ratings and reviews first. You should also meet with them in a public place for safety purposes. If you're a homeschooling parent, Facebook Marketplace is one of the best places to buy used homeschooling curriculum.
Sign Up for Retailers' Mailing Lists
When you sign up for your favorite retailers' mailing lists, you get early access to news about upcoming back-to-school sales. Print out any flyers that the retailers send you then shop on those sites and take advantage of the discounts. On the other hand, don't sign up for mailing lists from retailers you rarely shop from.
With these strategies, you can save lots of money on back-to-school shopping. You can use your savings to add to your investment account or plan an end-of-summer vacation.