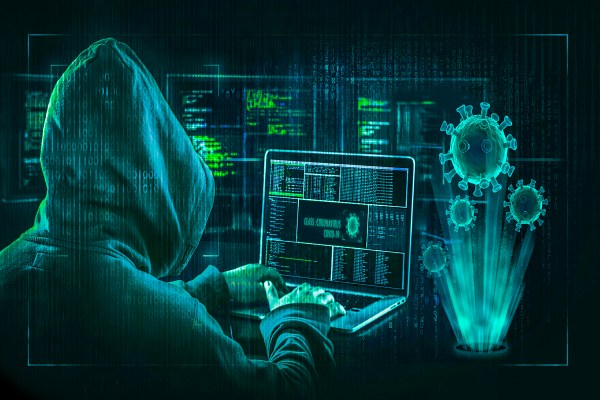 6 COVID-19 Related Scams You Need to Be Aware Of
As if the coronavirus pandemic hasn't been bad enough, now scammers are using the situation for their financial gain. Be aware of common tactics scammers use to get financial information and you can avoid becoming their latest victim.
1. Stimulus Check Scams
Scammers are using the stimulus check plan to take advantage of people. They might falsely claim that you have to pay a fee to receive your stimulus check. Others may try to get your Social Security number, bank account, or government benefits debit card account number. Remember, the IRS will never contact you via phone, email, text message, or social media. You never have to pay a fee to receive your stimulus check. If you have questions about the status of your stimulus, the source you can trust is IRS.gov/coronavirus.
2. Imitation Contact Tracers
Contact tracers are an important part of the United States coronavirus prevention plan. These workers trace anyone who may have been in contact with someone who has tested positive for Covid-19. A legitimate contact tracer may ask for your address, your health information, and places you have visited. A real contact tracer should never ask for payment or for your social security number, banking information, or immigration status. Do not click on any links or download applications from text messages that claim to be from contact tracers. This may download malicious software to your phone or computer and give scammers access to your financial information.
3. Fake Vaccines, Test Kits, and Miracle Cures
Scammers are selling products that they claim can prevent, detect, or treat coronavirus. There is no evidence that these products work, and some may even be harmful to your health. For example, one fake vaccine contained insecticide. Be wary of ads that make health claims. If you need information about coronavirus testing, instead ask your medical provider or check your local or state health department's website.
4. Fraudulent Charities
Don't we all want to help the most vulnerable during this trying time? Scammers may take advantage of your empathy to request donations for fraudulent charities. Never donate by cash, gift card, or by wiring money. These payment methods are often used by scammers. Instead, pay by credit card or check. Don't let anyone rush you into giving a donation. Instead, take the time to do research. Scammers may intentionally use names that sound like well-known charities. There are organizations that can help you research charities so your money goes where it is really needed.
5. Phony Relief Funds
People have gotten messages on Facebook and WhatsApp that appear to be about coronavirus relief. They claim that major companies like Walmart, Target, Whole Foods, and others are offering grants, coupons for food support, or other giveaways to those who need it. These messages will appear to be from friends or contacts but are often from scammers collecting financial information. Other times, your friends may have forwarded you the message not knowing it was fraudulent. If you receive a message like this, don't click on any links. Report the message to Facebook and WhatsApp, and call the friend who sent you the message to ask if their account has been hacked.
6. Online Shopping Scams
More and more people turning to online shopping these days. Some have given their hard-earned money to fraudulent companies and never received their goods. Try to order from trusted companies. If you are considering ordering from a new company, verify its authenticity on other websites by using search terms that include the name of the company and "review," "complaint," or "scam."
Scammers follow the headlines and are constantly updating their tactics, so be on the lookout for new scams. If you have been a victim of coronavirus fraud, you can email the Department of Homeland security at [email protected] or contact the Federal Trade Commission.