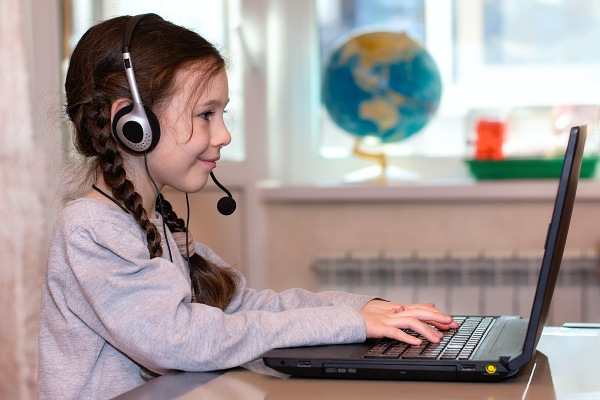 Virtual Adventures: 3 Ways for Kids to Explore the World from Home
Many schools are going with virtual learning this year and even the open ones probably won't have field trips. It's hard enough for the adults to deal with all this, but for kids it's torture. Even though they can't leave the house, they should still be able to learn, explore, grow, and enjoy the wonders of the world. With these virtual field trips, they'll be free to do just that!
Experience Art & Culture
There are some amazing museums around the world filled with culture, art, and knowledge. Many of them now offer free virtual tours and other educational resources.
London: Natural History Museum
Explore animal exhibits or get a 3D glimpse of fossils. On Tuesdays and Fridays, they have scientists available for a Q&A. They even have a section of fun things to do at home together.
Paris: Louvre Museum
Browse one of the world's most famous museums. Look at some of the most stunning art in existence and watch your child's mind expand. They even have explainer videos for kids.
New York: Metropolitan Museum of Modern Art
What better place to expose your child to art, culture, and beauty than the Met? They even provide 3 different experiences for those who want to explore, to learn, and to be ,inspired. Break it up into 3 different "trips" and do them all! They also have fun activities for you to do from home.
A World of Exploration
Just because they're stuck at home doesn't mean they can't explore the world and beyond.
South Africa: Tembe Elephant Park
Go on a safari to see elephants and other animals with one of these live streams. Enjoy the nature of the African wilderness from the comfort of home!
China: Great Wall of China
Take a virtual tour of one of the architectural wonders of the world. The tour is free, but you can upgrade to a guided zoom tour if you want to ask questions.
The Milky Way: The Moon
Travel over the rainbow and beyond our atmosphere for a trip to the moon! The stunning detail and interesting facts will fill you with wonder. If you get bored, they have 4,500 other educational videos too.
Animal Attractions & Virtual Interactions
Visit zoos and animal habitats without leaving the couch. This is a great way to learn about animals and enjoy them from a distance.
California: San Diego Zoo
Follow the animals in their natural habitat and watch their habits. These live streams allow you to check-in anytime. You can also learn about the animals, do crafts, or play games!
Washington DC: National Aquarium
Explore underwater wonders with this virtual tour. Zoom in and out, see different animals, and even get fun facts!
Netherland: Ouwehand Park Polar Bear Cubs Rhenen
Watch this family of polar bears live their lives. The babies are adorable and the interactions between them can be very educational. Get facts and gain insight into these beautiful creatures.
Final Thoughts
In a world that increasingly feels like it's closing in and closing you off, it's good to know that access to every corner of the globe is available. Your child's body may be restricted, but their mind doesn't have to be tied down to one place.