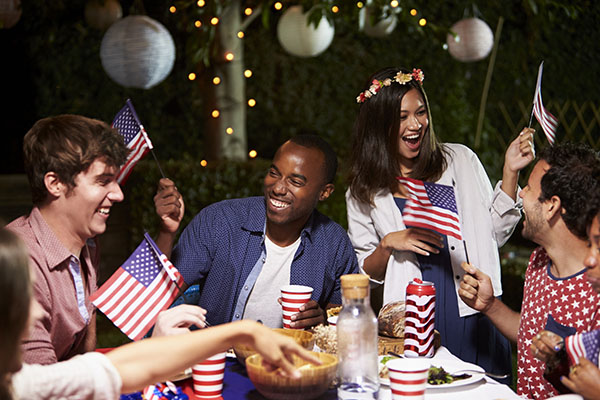 6 Ways to Save Money on Your Fourth of July Party
Hosting a Fourth of July party is not only a great way to celebrate America's birthday but also an opportunity to get friends and family together. However, these festivities can end up blowing your budget if you do not plan properly.
Here are some ways you can cut the cost of your party under control:
1. Set a Budget
When planning for any expense, you will need to set a budget if you want to cut costs. A budget will help prevent you from spending on a whim and encourage you to plan for other things as well. You will take into account the number of attendees and how much food they need. Once you have a budget, it will be critical to stick to it.
2. Use Decorations Sparingly
Being creative with decorations can help you save a significant amount of money. Rather than buying red, white, and blue decorations specifically designated for the festivities, you can choose to have handmade decoration pieces. Stop by the dollar store for décor and take advantage of deals on the items you need to plan a themed party. This would also be a great way to get your kids involved.
3. Save on Food
On the Fourth of July, you do not have to spend tons of money on food or long hours cooking. When hosting a big party, you can ask guests to bring food based on some criteria. Most people will be happy to prepare something impressive to share. You should also consider affordable ways to plan your drink menu. Getting booze from warehouse clubs or encouraging guests to bring their own beverages would be smart ways to cut costs.
4. Host at Home
Considering the great weather that most parts of the country experience in early July, some people choose to rent a location for their party. If you want to save money, you can host at home. Making your backyard party-friendly will allow you to easily transfer food from outside to inside and back. Your guests will also have bathrooms nearby, and kids can have small stations to entertain themselves.
5. Stick to Simple Fun
In addition to socializing and eating, you will also want to provide guests with some entertainment. Cheap entertainment for the festivities includes playing patriotic sounding tunes outside, playing party games, and word games with patriotic themes. Because fireworks can be expensive and dangerous, you can look for a nearby community that is having a free fireworks display and watch them light up the sky from your rooftop bar.
6. Borrow, Don't Buy
Organizing a party will require a lot of items and supplies. Before shelling out your hard-earned cash on these items, you should first find out if you can borrow from friends and family. When someone lends you a grill or patio furniture for the occasion, you will save some money and still have a great party.
There are many ideas you can consider if you want to spend the Fourth of July on a budget. These include hosting a backyard glamping party under the stars, planning a patriotic picnic, flying a flag, and throwing a bonfire. No matter the idea you decide to go with, you should remember to keep your budget intact.