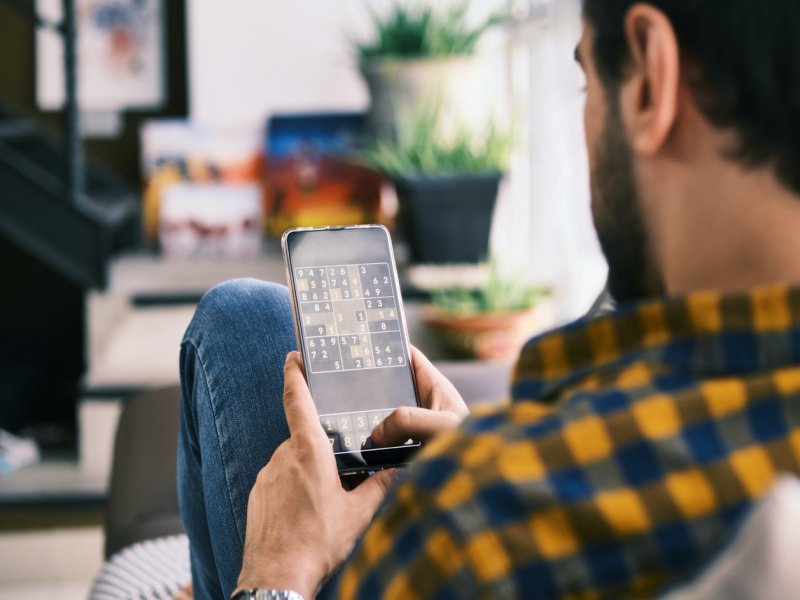 9 of The Best Brain Training Apps for a Keen Mind
Most of us have an exercise routine and we do our best to stay in shape, but there's one part of the body we might be skipping in those workouts—the brain. Keeping your brain in shape is important for clear thinking, better memory and attention, and maintaining a good quality of life. With some of the amazing free apps available today, exercising your brain can be fun and easy. Here are nine of the best apps you can explore.
Lumosity
The Lumosity app offers a variety of daily puzzles and games to sharpen your thinking. Even better, the app examines your choices and results and adapts what it offers you so that you get the most benefit out of using it.
NeuroNation
With NeuroNation, you're given a set of sample activities that test a variety of types of problem-solving. Then, NeuroNation gives you a plan of action with a suggested 15 minutes-per-day goal for honing your thinking skills.
Elevate
For focusing more on specific skills, including reading, writing, speaking, and math, the Elevate app allows you to design a daily training program and tracks your performance. You can even compare your score with thousands of other users, giving you that competitive push to keep training that brain.
Brain Yoga Brain Training Game
For a more relaxing approach, the Brain Yoga Brain Training Game (available for iOS or Android) offers puzzles which test your memory, spatial sense, pattern-matching, and your skills with numbers and vocabulary. Attractive with pleasant background music, it's a great way to wind down while exercising your gray matter.
Memory Match
Remember the memory games you probably played as a child or with your own children, where you spread out cards face-down and try to find matches? The Memory Match app lets you play the same game on your phone. It's a fantastic, fun way to sharpen your short-term memory.
Tangram King
If you want to strengthen your spatial skills, Tangram King (for Android or iOS) offers multiple levels of puzzles where you need to fit differently shaped tiles together to form a particular shape. They may start out looking easy, but you'll be challenged as you move into harder levels.
Peak Brain Training
Offering puzzles and activities to sharpen your mental agility, memory, focus, and problem solving skills, the Peak Brain Training app is like a quick, high-intensity workout for your brain.
Peak Brain Training
Entertaining and surprisingly challenging, Brain It On! is a deceptively difficult set of puzzles. They look simple and straightforward, but you'll need to stretch your brain to figure them out and access the next level. 
Clockwork Brain Training
Personalized brain workouts and performance tracking make it fun to try the variety of attractive, brain-testing puzzles and games in the Clockwork Brain Training app (for Android and iOS). 
Keeping your brain active with these and other apps is a great way to keep your whole self in shape. Clearer, faster, sharper thinking can improve your health, boost your earning potential and give you an edge in all of your daily activities.