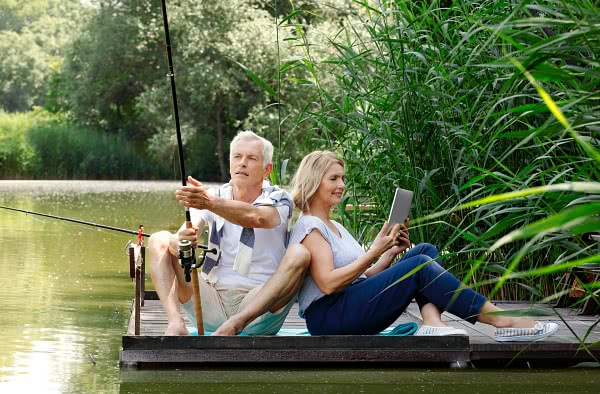 Top 10 Places to Retire in America
If you've reached retirement or are approaching it, chances are you're thinking about if you'll keep your current home or move somewhere else. Maybe you'll think about downsizing or moving closer to your family, if you have relatives that live far away. Regardless of your decision to move, here are 10 of the best places to retire to, in America.
Fort Myers, FL
Florida tends to be a state that is known as a retirement destination. Fort Myers tops this list for a couple of reasons. Firstly, it has a variety of cultural attractions, including multiple theatres and an excellent climate. It also has a population that consists of 20% of people 65+, so the entire city is geared to those that are retired.
Additionally, Fort Myers has its own airport which allows you quick access to travel both nationally and internationally. Moreover, since it's Florida, there is no income tax, so your retirement funds, your investments, and dividends will all be tax-free.
Nashville, TN
Now Nashville is one of the more expensive cities on this list. That being said, Tennessee is another state that doesn't have state income tax, so you'll save money depending on how your retirement it structured. More importantly Nashville offers the best country music in the country and arguably the best BBQ too. If food and music are things you love, you have to consider Nashville. Nashville has something for everyone, so getting your family and friends to come for holidays and time off should be a breeze.
Homer, AK
Doing a 180 from both Florida and Tennessee there is Alaska. More specifically Homer, Alaska. If you're looking to have a quiet and peaceful retirement this could be the place for you. With a population of less than 6 thousand, Homer is just the place if you want serenity with amazing views. It also has a plethora of outdoor activities including some of the country's best halibut fishing. There is a regional airport, so if you need to fly somewhere, you're all set. Alaska much like Tennessee and Florida also has no income tax.
Chattanooga, TN
Another listing for Tennessee, Chattanooga combines the outdoors you'd find in Alaska, with a much higher population, and more temperate climate. It has incredibly high-speed internet and if you are looking to do some part-time work or consulting, new companies are constantly moving in for you to work with.
Cooperstown, NY
The first place that is in a state with income tax has to be Cooperstown. Being the location of the Baseball Hall of Fame and potentially the birthplace of the sport is nice, but Cooperstown also offers access to all upstate New York has to offer. This includes the Catskill Mountains for hiking and Saratoga Springs for horse racing and historic spa treatments.
El Paso, TX
Moving as far south as America goes there is El Paso, Texas. It has one of the lowest cost of livings in the country coupled with being in a state that has no income tax. El Paso's population comment on the fact that they constantly feel motivated to accomplish their goals. Living in El Paso you'll also be a short drive to northern Mexico, or a quick flight to Cancún.
Orlando, FL
Heading back to Florida, Orlando is a favorite among retirees. Not only is it home to Disney World, the happiest place on earth, but it offers golf courses, a slew of entertainment, and much more. Orlando isn't a cheap city to live in, but it's a city that you'll never feel the need to get away from.
Portland, OR
Portland has some of the highest property values in the country, which makes moving there a bit daunting. However, they have one of the highest qualities of life in the country, and residents love the city. If you love the Pacific North West, or consider yourself a foodie, Portland might be the place for you.
Staten Island (NYC), NY
Staten Island is one of the five boroughs that make up New York City. It has some of the most affordable housing and is considered one of the safest places to live. Retiring to Staten Island you'd have access to all New York City has to offer which is an endless list. The cost of living in Staten Island is also lower than the rest of city and buying a retirement property there gives you and your family an investment for the future.
Grand Rapids, MI
Last, but certainly not least, is Grand Rapids, Michigan. It's a city known for its extensive art community and attractions, along with its low cost of living. If getting to go to sculpted gardens and walk through galleries are part of what you see retirement as, Grand Rapids was designed for you.
Retirement is a big step. No matter where you decide to retire to, make sure it's a place you'll love, after all - you've worked hard for it.